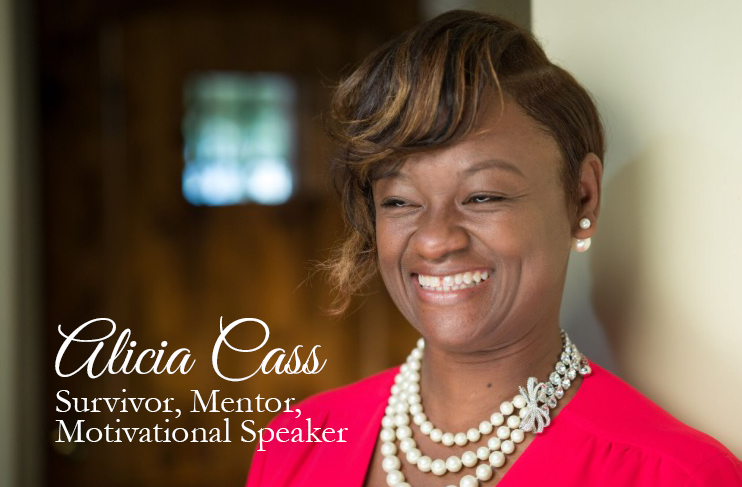 Alicia Cass is a Survivor, Motivational Speaker and Mentor.
She travels sharing her story, mentors and counsels young women who've faced the same challenges, and she conducts seminars on Gangs Intervention and Prevention, Foster Care, Child Abuse, Domestic Violence, Teen Parenting, Navigating College, and Human Sex Trafficking for young girls, youth and women.
Alicia is an electrifying speaker with over 10 years of experience. Her engagements have included, colleges, universities, churches, juvenile and adult jails, group homes, non-profit conferences and gang prevention seminars.
Previous Speaking Engagements
Project Unity
Going Straight Ministries
Love and Order youth department
Victory Bible Church's Children and Youth Ministry
Deliverance Christian Church
Kristal Walker Ministries
Center of truth Ministry
Loving Your Disabled Child
Barry J. Nidorf Juvenile Hall
Central Juvenile Hall
MacClaren Hall
Long Beach City College English department
University of Southern California, Women and Youth Supporting Each Other (WYSE)
Stanford University (WYSE)
University of California of Los Angeles (WYSE)
USC Anthropology Gangs class
USC Social Work Gang class
USC Re-entry Conference
Project Kinship
Los Angeles Transitional Housing
Great Beginnings for Black Babies
The Dialogue Radio Show
DCFS Foster Youth
The Esther Project
Visionary Youth Center
Jackie Robinson Youth Center
SEP Coaching
LDL Foundation
Service Works LA
CLICK HERE to view Past Events
Speaking Engagement Request Form